Suchi News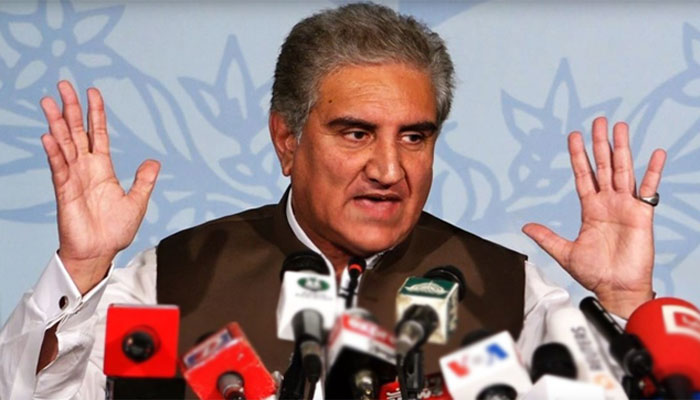 Will the long march of Pakistan Tehreek-e-Insaf (PTI) end in reaching Rawalpindi or will it go to Islamabad? Shah Mehmood Qureshi left without a reply.
Shah Mehmood Qureshi along with Asad Umar addressed the media after the meeting chaired by PTI Chairman Imran Khan at Zaman Park Lahore and said that it was decided in the meeting that the march will continue.
Shah Mahmood Qureshi further said that Imran Khan will make a final announcement on his arrival in Rawalpindi on Saturday.
The journalist asked if PTI's message will end when it reaches Rawalpindi or Islamabad? Shah Mehmood Qureshi left without answering the reporter's question.
According to sources, Shah Mehmood Qureshi, Asad Umar, Parvez Khattak and Fawad Chaudhry attended the meeting.
According to sources, Sherry Mazari, Murad Saeed, Ali Amin Gandapur, Mehmood Khan and Umar Ayub were also present in the meeting.
Imran Khan also said Dr. Yasmin Rashid, Hammad Azhar, Aslam Iqbal, Aun Abbas, Aamir Kayani, Mian Mahmood-ul-Rashid, Dr. Arsalan Khalid and Shafqat Mehmood at the important meeting.
.