Suchi News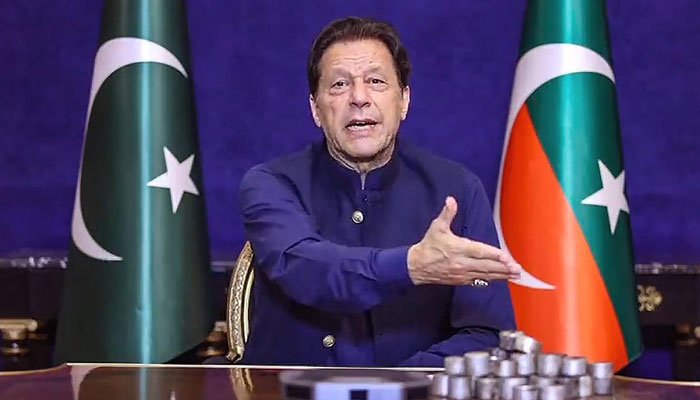 Tehreek-e-Insaf chairman Imran Khan said that there is no example of Islamabad's police fascism.
Imran Khan said in a tweet on social networking site that Islamabad police are raiding houses of PTI workers.
The governor said that the police are carrying out the attack without a warrant to forcibly take the workers of PTI, if the workers are not there, they will pick up their children are under 10 years old.
Chairman Imran Khan said, we need the immediate release of all workers and their children.
It should be noted that Islamabad Police arrested PTI activist Raja Shahid from Phalgaran, while 3 activists were arrested from Model Town Humak and 10 activists from Bhara Kahu.
According to the police, the workers who were arrested were involved in the destruction of the courthouse.
On the other hand, the police also raided the house of Tehreek-e-Insaf Islamabad Region President Ali Nawaz Awan, but he was not at home.
.