Suchi News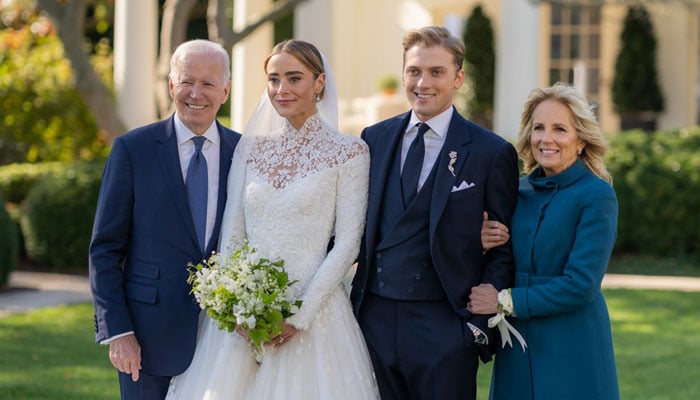 The wedding ceremony of the daughter of the American President Biden was held at the White House.

Biden's 28-year-old granddaughter Naomi is married to 25-year-old lawyer Peter Neal.
About 250 guests attended the private ceremony. The press was barred from the event.
28-year-old Naomi Biden, the eldest daughter of President Joe Biden, is a lawyer by profession.
According to a statement issued by the White House, all the expenses of the wedding will be paid by the Biden family.
.