Suchi News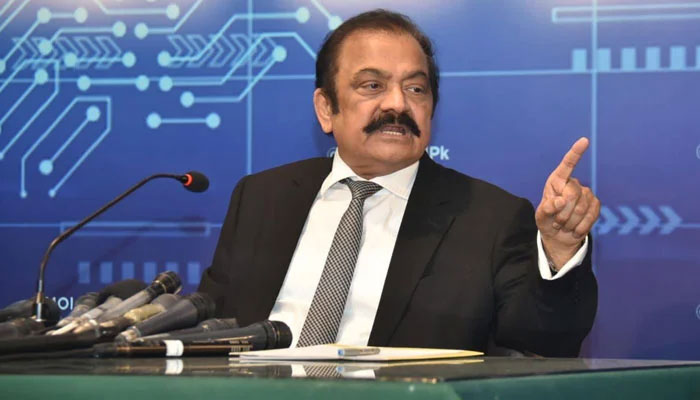 Interior Minister Rana Sanaullah said there was no objection to the landing of Imran Khan's helicopter at Islamabad airport.

While speaking on the Geo News program Capital Talk, in response to a question, Rana Sanaullah said that the office of the President is not political and the office of the Prime Minister is political.
Rana Sana also said that glory be to Allah, now he has to oppose Nawaz Sharif Park, who said that he will bring an ocean of people. Let's see how he brings an ocean.
The interior minister said that the two men found to be involved in the murder of Arshad Sharif, the two men cannot escape the case from any side.
He also said that the person making the allegations from London was Fradia.
Rana Sanaullah said that the Prime Minister has written a letter to the Chief Justice about Arshad Sharif and other issues.
He said that an inquiry commission should be formed for the satisfaction of Arshad Sharif's mother.
He said that the team has been asked to discuss everything with Arshad Sharif's mother.
.