Suchi News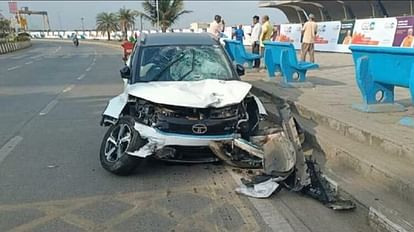 The CEO of the technology company died after being hit by a car
Photo: ANI
Expand
Rajalakshmi Ramakrishnan, CEO of a technology company, died after being hit by a speeding SUV near Worli Dairy in Mumbai's Worli area at 6:30 on Sunday. An official gave this information.
Police said Krishnan is a resident of Dadar-Matunga area and was out for a walk with his wife in the morning when the accident took place. An accident happened to him while returning home. The driver of the car, Sumer Merchant, was also injured and has been taken into custody. He works in a private company and lives in Taddeo area of ​​Mumbai. A case has been registered against him under various sections of the IPC.
After the incident, the woman was taken to a nearby hospital, where doctors pronounced her dead, he said. The 23-year-old driver also suffered minor injuries in the accident. He is currently being investigated. A case has been registered against him under relevant sections of the Indian Penal Code (IPC), including reckless driving and causing death due to negligence, the official said.
,