Suchi News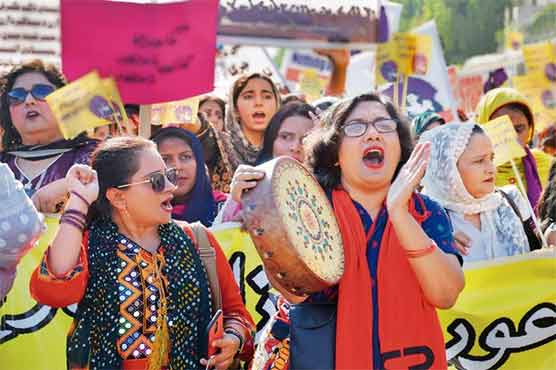 LAHORE: (Web Desk) The Deputy Commissioner Lahore has refused permission to the Aurat March authorities to march on Nasir Bagh, Iwan Iqbal, Al Hamra and Mall Road due to the opposition of Jamaat-e-Islami's Haya March and others organization on March 8.
Civil society, various NGOs representing women and the transgender community requested permission to organize Aurat March in Lahore on International Women's Day, which was rejected by the Deputy Commissioner of Lahore.
Deputy Commissioner (DC) Rafia Haider requested the management of the Aurat March due to security concerns, controversy over signs and slogans during the march and clashes with participants of the Haya March on Mall Road by Jamaat-e -Islamic women on the same day. Denied.
DC Lahore Rafa Haider said that according to the reports of the security office, there are enough threats about the women's march, so the request was rejected.
It should be noted that last year also the workers of a religious group protested during the organization of the Awrat March, but due to the firm security, no incident occurred.
On the other hand, the organizing committee of Aurat March has decided to march near Nasir Bagh Lahore on March 8. The organizers said that the Aurat March is their constitutional right and they will not back down from it. at the conference.
The Board of the Award March said that holding the Award March is their right and no NOC is required for this, they will march on the 8th of March and what allow someone to take away their rights.
According to the organization, they will challenge this action of DC Lahore in court.