Suchi News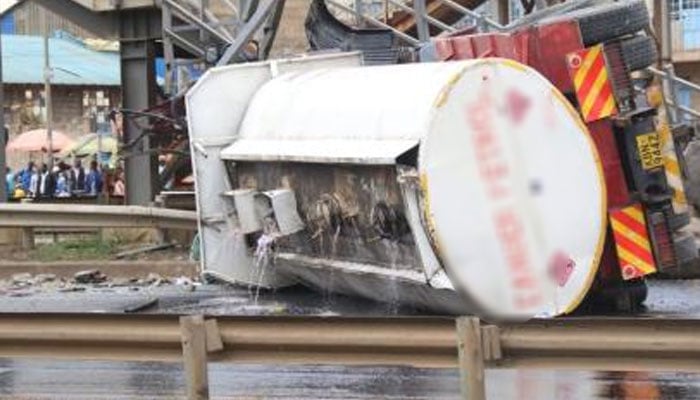 A tanker full of petrol overturned due to speeding on Northern Bypass in Karachi.
The driver and the cleaner were safe in the accident, according to the police, the tank started leaking gasoline after the accident.
After the incident, the driver of the 10-wheeler petrol tank fled the scene.
After the accident, the police team arrived at the place, and the fire department was also called to deal with any incident. suddenly.
According to the police, the search for the driver of the tank is underway.
.