92nd National Day was celebrated in Saudi Arabia.
Puber's Pen, Web Desk: As always, National Day in Saudi Arabia was celebrated in a very enthusiastic atmosphere. The founder of Saudi Arabia on 15 January 1902
King Abdulaziz Abdulrahman Al Saud captured his hometown of Riyadh in a bloody battle. After a long struggle of about 30 years, on May 21, 1932, the unity of different parts of Arabia was announced by a royal decree. Later, on September 23 of the same year, modern Saudi Arabia was established. Since then, this day is considered as the national day of Saudi Arabia.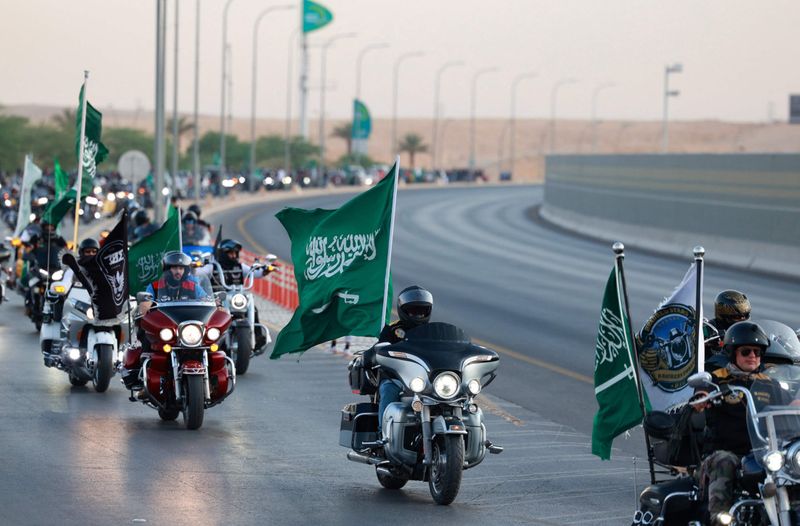 On the occasion of the National Day of Saudi Arabia, the governments of many countries of the world have congratulated the Saudi government and the people of this country. National Day is celebrated separately in every small and big city of Saudi Arabia.
Jeddah Beach Festival is organized. Riyadh Municipal Corporation organized various events to celebrate the National Day at several locations.
Apart from this, Victory Day was celebrated at individual level at different places.
Notice of Facebook for the European Union!
You must be logged in to view and post FB comments!