Suchi News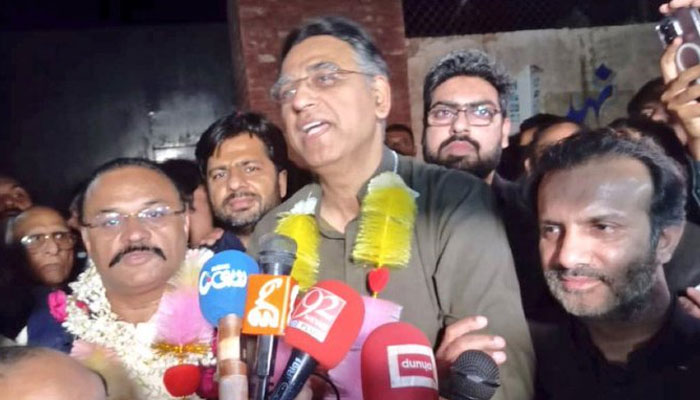 83 detained Pakistan Tehreek-e-Insaf (PTI) workers, including Shah Mehmood Qureshi and Asad Umar, were released.
Yesterday, the Lahore High Court ordered the release of the leaders arrested in the Jail Bharu movement of Pakistan Tehreek-e-Insaaf.
Speaking to the media after his release, Asad Umar said that he was proud to go to prison, that decisions made in closed rooms would end.
24 laborers including Asad Umar from Lahore and 59 laborers from Sargodha were shifted to Rajanpur District Jail.
Tehreek-e-Insaf Zulfi Bukhari and Fayyaz-ul-Hasan Chauhan were also released from Sir Godha jail, while Sadaqat Abbasi, Ijaz Khan Jazzi, Lataft Abbasi and others were among those released.
.